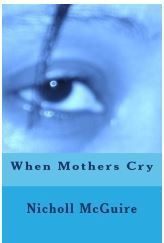 Annually plans are made well in advance for holiday events like Mother's Day and Father's Day and what also occurs are the postings that go up on social media pages about deceased parents and grandparents. But there are those relatives who are still very much alive and the memories they are leaving upon children and grandchildren aren't so positive. They are unhappy people who sometimes wish to be anywhere but around their families.
This is understandable when one has never sat down long enough to look at major life decisions he or she has made. What wisdom is being dispensed to young as well as older sons and daughters? What is the matriarch or patriarch contributing to the family? Sometimes people give so much that they simply burn out while others are too self-absorbed to think of anyone but themselves.
Secretly, there are those mothers who are crying prior to during and after holidays, because they aren't being honored for one thing, lack of love. They never really fully connected with their children emotionally. They were far too concerned with getting them out the door. They made it clear they didn't really want children. They took advantage of their sons or daughters or abused them emotionally, physically or spiritually. From mothers who threatened violence to others who didn't meet needs when children most wanted them, they are suffering in life wishing death would hurry soon.
I penned a book, "When Mothers Cry" and also have a blog (http://whenmotherscry.blogspot.com) I created both to let the world know that it isn't always a happy time for many mothers caring for children, married, and dealing with other family members. When you ask, "Why did that mother do this or that..." understand that much is on the heart, minds, and souls of a mother with a cry. Take a moment to purchase the book and thanks in advance for your support.