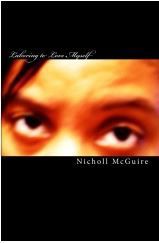 You don't always like or love yourself. I get it, been there, done that and at times I have my weak moments despite penning a poetry and essay book on the difficulty of loving myself. In my nonfiction book, I challenge myself and others on what it truly means to love by taking a personal truth journey.
What you might have noticed, or others that you know may have observed, is that people don't care for themselves as much as they should. These individuals end up in relationships, careers, schools, and even continue toxic friendships that they really don't want. But due to low self-esteem, needs and attention, individuals continue to foster unhealthy relationships that have simply run their course or was never meant to be. One must love his or her self in order to love others!
People who use and abuse their bodies due to: abusing drugs, having unprotected sex, over-eating, frequent alcohol consumption, and more, are telling others, "I don't care about what I or anyone else thinks." Some people wear this kind of rebellion as if it is a badge of honor. Would you or someone you know start caring if you knew someone was ill as a result of your irresponsibility or if you knew you didn't have that long to live? Most people would still carry on in miserable situations.
Loving oneself is simple yet complex. You first have to look yourself in the mirror and think of those times you were hurt by others, be honest, and communicate with self on why you have to let go of some people, places and things in order to heal from past wounds, negative voices in your head and other damaging things. This process happens gradually sometimes over a span of decades for many people.
Next, you must pay attention to yourself more by tending to your mind, body and spirit. Making sure that all is being well-managed. This might require a day missed from work to visit with a doctor, counselor, and/or a dietitian.
Further, you might have to say, "Goodbye" for a few days, months or forever to some people currently in your social circle on and offline.
Lastly, you might need to surround yourself with positive people, places and things whether at work, home, in the church or somewhere else and remain dedicated to improving the new you!
Take a moment to pray for more love in your heart this day and start working toward a better you! Do check out my journey in Laboring to Love Myself. Thanks in advance for your support!