From the beautiful sonnets of the great writers of yesteryear to the simplistic rhymes of rappers' about their hometown experiences, Nicholl was inspired at a very young age to share her observations and feelings with others via poetry. Life lessons show up in this award winning writer's rhymes--the pain and gain of just living.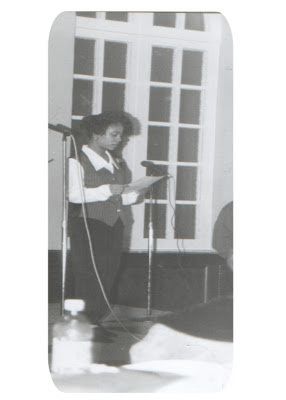 If you are unfamiliar with this spiritual love poet from Pittsburgh Pennsylvania, a city of winners (just ask any Steeler fan,) then you just might be missing out on a good thing!
View Spiritual Poems by Nicholl
here
.
Then check out Love Poetry by Nicholl
here
.
Do keep in mind, Nicholl's work is copyright protected. She is a published poet and nonfiction author of several books. She would like for her readers (including family members and friends) to give her "credit where credit is due" when sharing her work.
If you know Ms. Nicholl, read her work or know someone who has,
won't you make a purchase a today? Just follow links below and your book will be sent as soon as possible by the wonderful staff at Createspace. Thank you on behalf of Nicholl McGuire Media!
Know Your Enemy: The Christian's Critic
https://www.createspace.com/3437273
When Mothers Cry
https://www.createspace.com/3393499
Laboring to Love Myself
https://www.createspace.com/3401526
Laboring to Love an Abusive Mate
https://www.createspace.com/3332346
Floral Beauty on a Dead End Street
http://www.blurb.com/bookstore/detail/904839
Spiritual Poems By Nicholl
http://www.blurb.com/bookstore/detail/3113926